New EPA Inspection Checklist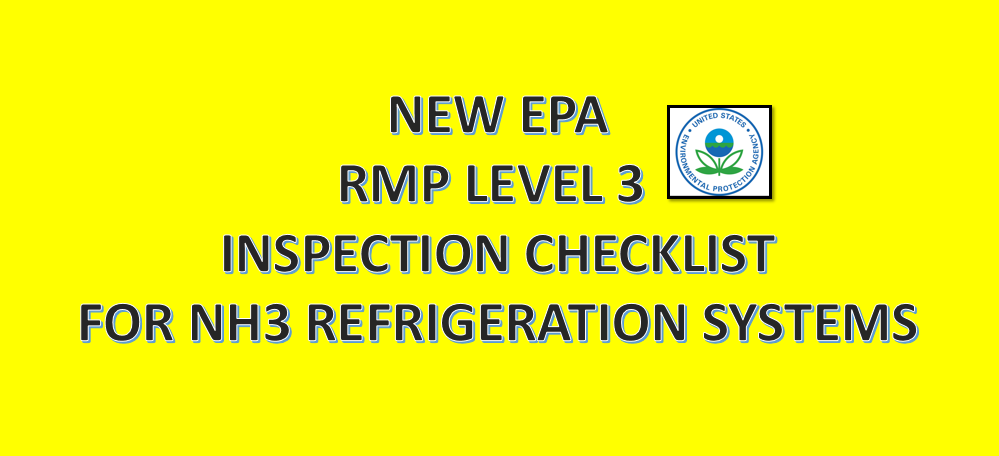 A recent past student sent us this EPA RMP Level 3 inspection checklist today from his brother-in-laws facility in Region 6.  As you can see it has the traditional back ground and questions the Level 3 RMP Checklist has asked the last twenty years, however this one is specifically gear towards Ammonia Refrigeration Systems. Even though the document has a 2007 revision date, this was the one used in the inspection and obviously different than what has been published in the past.


The follow is some of the additional questions in the document that are more specific to ammonia refrigeration systems.


If you would like to receive the new RMP Level 3 Checklist for Ammonia Refrigeration Systems give us a call today @ 620.271.0037