EPA RMP Region 7 2016 Update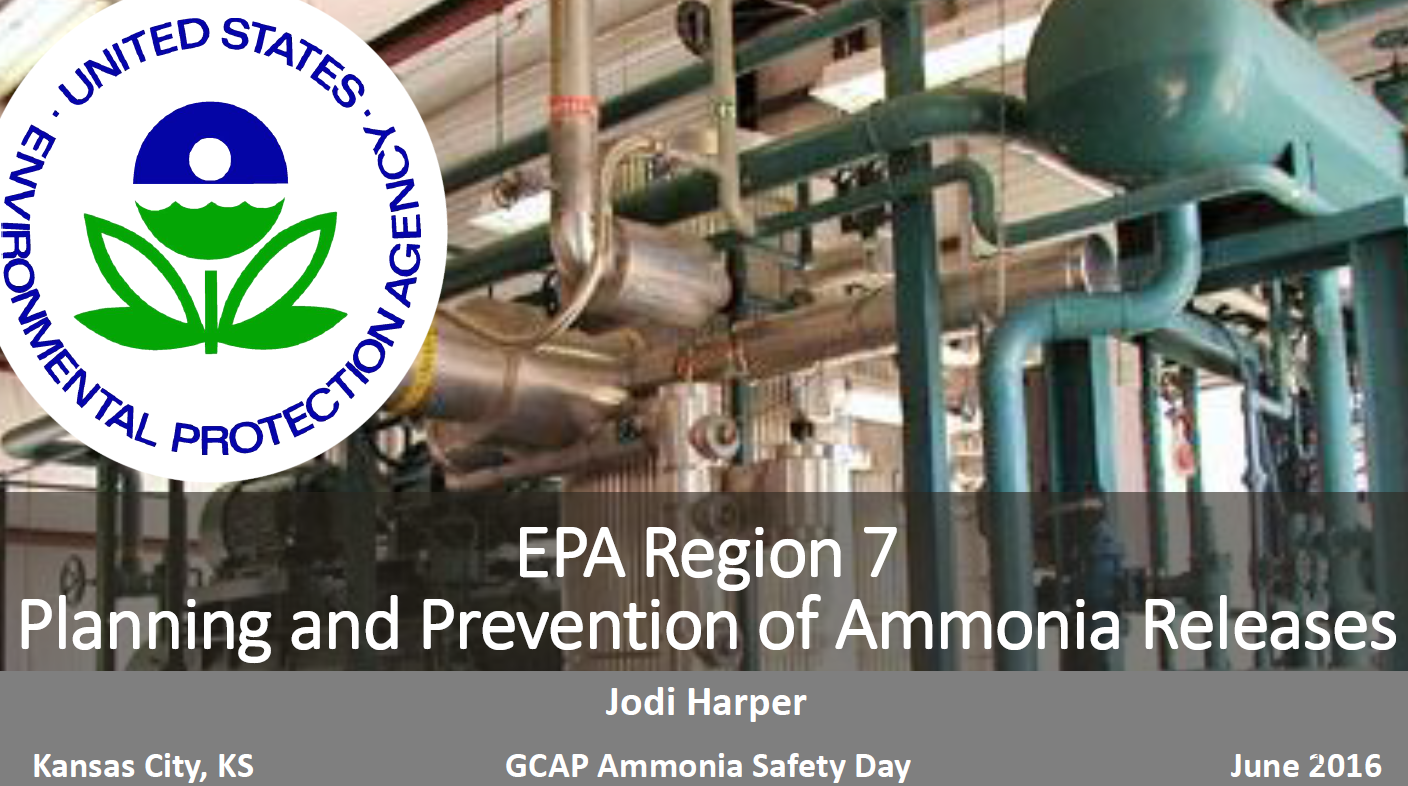 This years 8th Annual Ammonia Safety Day in Kansas City for Region 7 was a great success.  Over 275 attendees, 27 exhibitors, and a live ammonia release including igniting ammonia in an explosion chamber.
Regions 7 EPA gave a yearly update and explained the new proposed rule, and top 10 list for EPA inspections.  They also explained Region 7 highest citations by element and examples of best practices.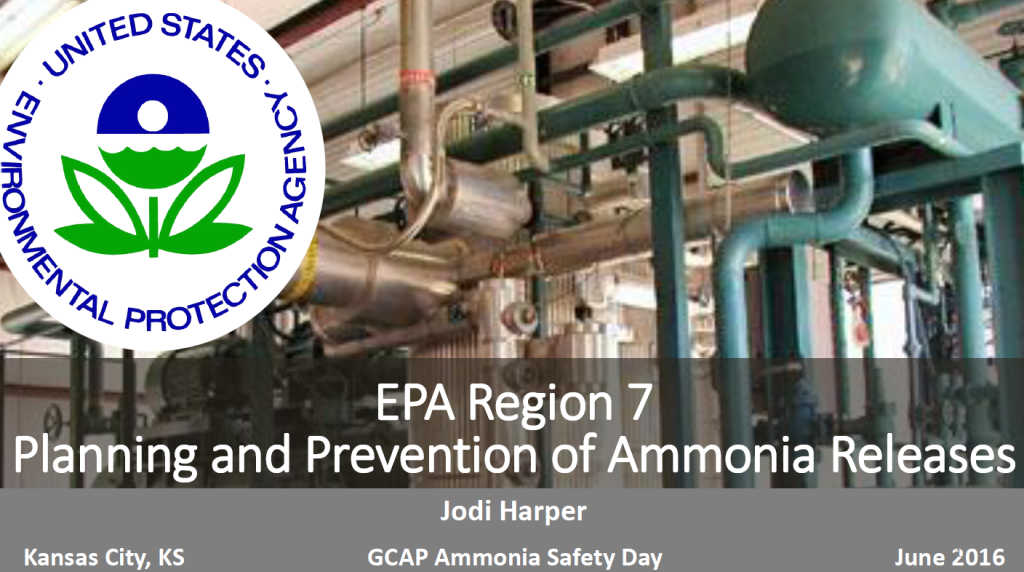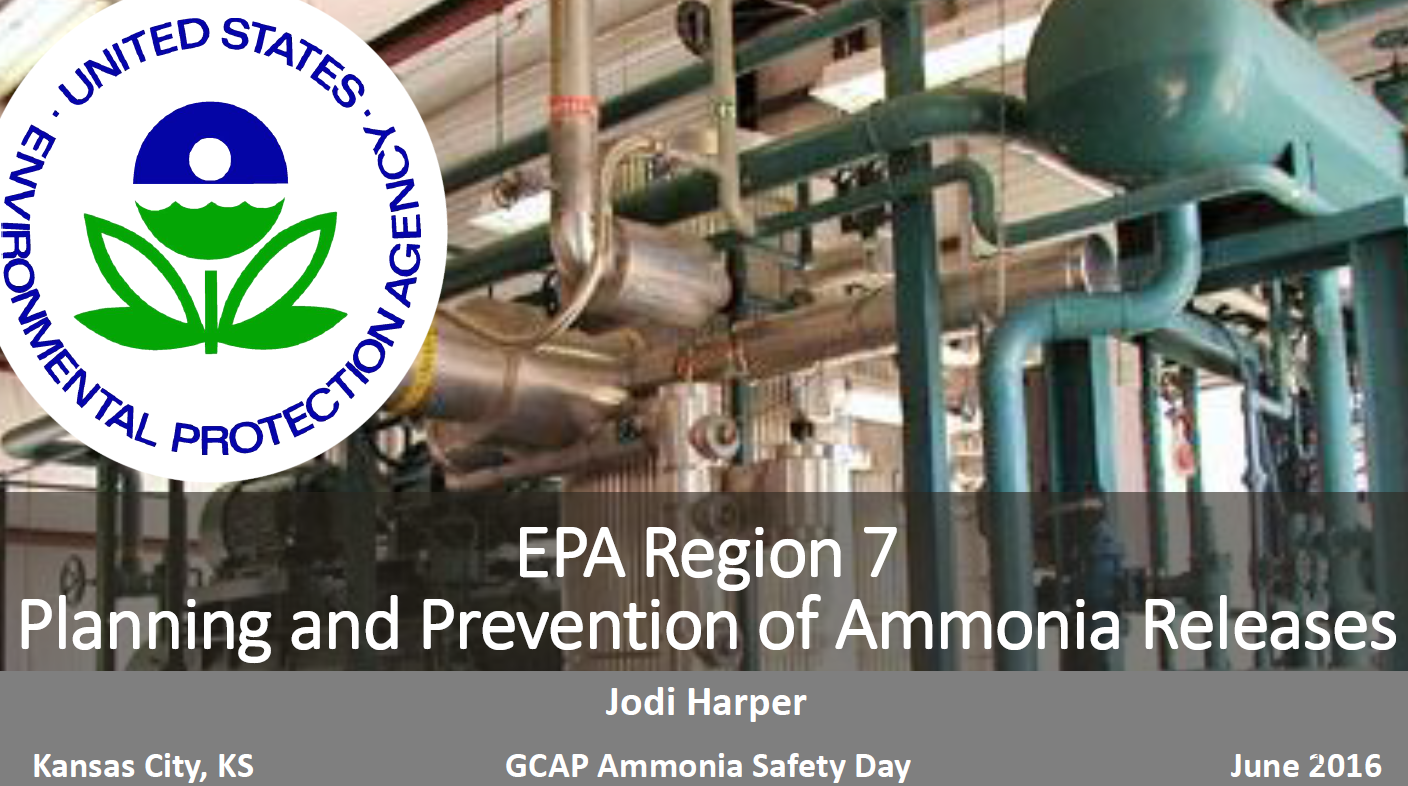 Top 10 List by EPA for Inspection:
Releases
Facilities that have EHS Chemicals
 Poorly maintained equipment / poor chemical housekeeping
Chemical staining, spillage, dumping, burial
Vessels/containers leaking and no action being taken
Appearance of dumping untreated waste/chemicals down drains, storm sewers, or waterways
More than 500 pounds of NH3, 100 pounds of chlorine gas, or 10,000 pounds of any chemical and local responders do not know
No emergency procedures/plans in the event of a chemical spill
Significant tankage of oil/petroleum without secondary containment
Visual dense smoke or dust (not steam) leaving facility
Region 7 Highest Citation by Element for last rolling year
 Process Hazard Analysis (11%)
 Compliance Audits (10%)
 Process Safety Information (9%)
 Standard Operating Procedures (7%)
 Mechanical Integrity (6%)
 Training (5%)
For more information download EPA's presentation: EPA RMP Region 7 Update 2016
OSHA's update will be posted as soon as we get permission from the regional office.