CAL OSHA's Proposed Standard: PSM for Refineries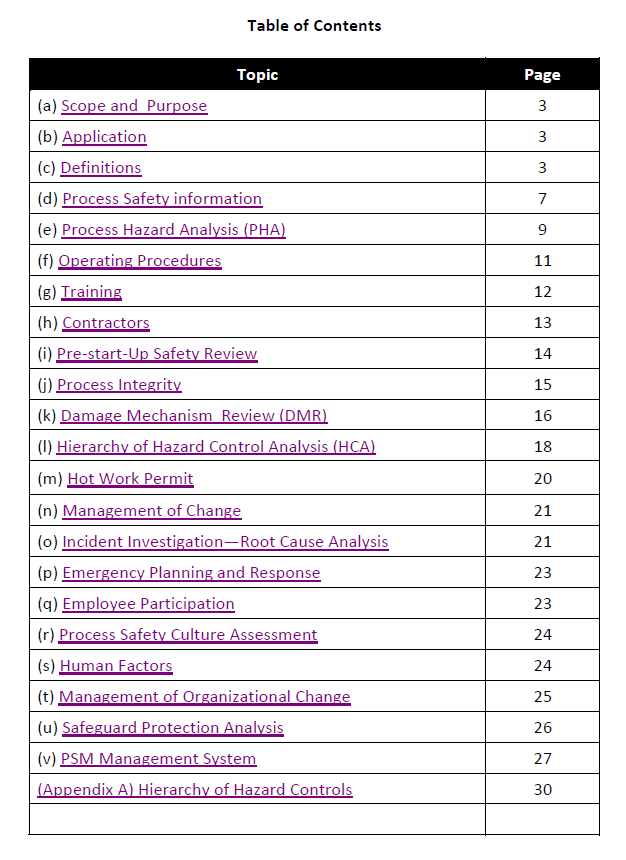 In this draft there are many updates of proposed changes and language of the current 1910.119 PSM standard.  The industry needs to follow this evolution of this draft due to that is is out of California and how they may apply this to a chemical process such as ammonia refrigeration.
Take a look at the proposed PSM Draft
The picture below is a snapshot of the proposed elements of PSM.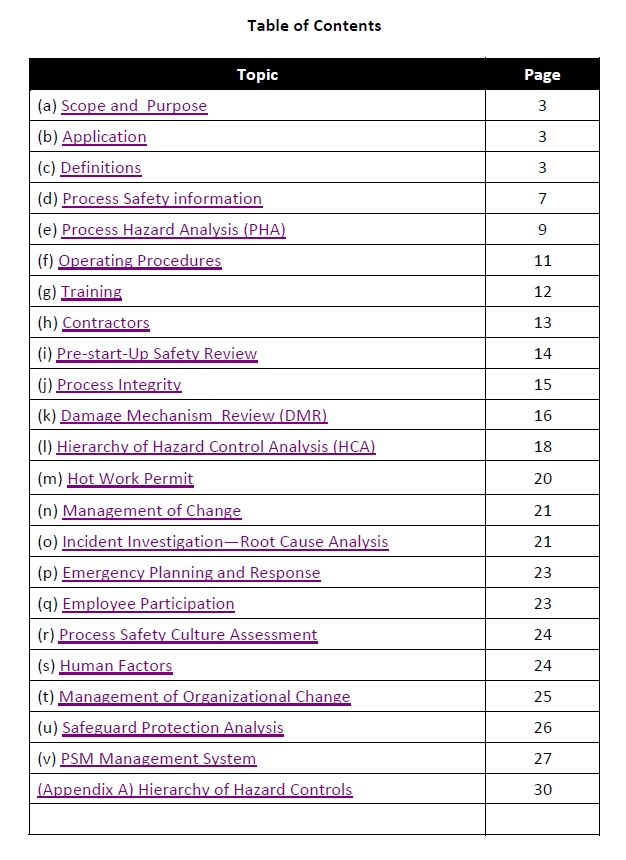 Bryan Haywood of SAFTENG.net has detailed the new suggested languages and elements in this article.